About Us

How it all began
Randy Thompson worked for over 12 years as a lender and manager in regional banks. In 1986 he left the banking industry to focus his attention on credit unions. Thompson Consulting & Training (TCT) started as an idea to respond to the needs of credit unions for assistance in balance sheet management, risk-based lending, and regulatory compliance. Though some of the earliest strategies and ideas were formulated as far back as 1977, the company was officially founded in 1986 as Randy Thompson was completing his second doctorate degree.

Although today TCT Risk Solutions focuses exclusively on credit unions, over the past three decades, Randy has helped and worked with healthcare organizations, non-profit companies, public schools, state and federal educational systems, manufacturing companies and colleges/universities. With a clear emphasis on identifying where clients are trying to go, TCT analyzes the steps and actions that required to complete the journey and the linkages that are required to get there.
The evolution of the organization
Over the next 25 years, TCT expanded its products and services to include:
Budget Creation & Management
Concentration Risk Management
Interest Rate Risk Management
As the products expanded new credit unions were added to the growing list of clients. In 2014 a group of clients approached Dr. Thompson with the idea to create a Credit Union Services Organization (CUSO) that would assure the permanence and availability of these services which they felt are critical to their success. These 9 credit unions pledged over $3 million in capital to fund the CUSO and create a stable online presence for the tools.

The CUSO, TCT Risk Solutions, was officially organized on July 1, 2014, with headquarters in Eagle, Idaho. As of 2022, a total of 23 credit union has invested in the CUSO with more credit unions expressing interest in ownership. Over the years, Thompson Consulting & Training and TCT Risk Solutions have provided tools and consultative support to nearly 230 credit unions.
The TCT Approach
At the heart of TCT Risk Solutions' consultative work is a comprehensive, enterprise-wide approach to risk management. This means looking at all risk areas in a comprehensive, integrative manner to assure that all areas of risk are receiving adequate and appropriate attention and support. This means that all risk areas are connected to assure maximum return to the credit union. All this combines to create a process that will help management accomplish the credit union's strategic goals.
From our start in 1986 our work has been based on three key beliefs. They are:
Credit Unions are vital to the communities in which they operate

The financial well-being of many people is dependent on credit unions

Credit Unions will survive and flourish when their leaders have the right tools and instructions
We expect the business of credit unions to evolve and adapt over the coming years so TCT Risk Solutions is constantly updating and adapting, as well, so we can serve the needs of our clients and friends in this rapidly changing environment.
Say hello to the team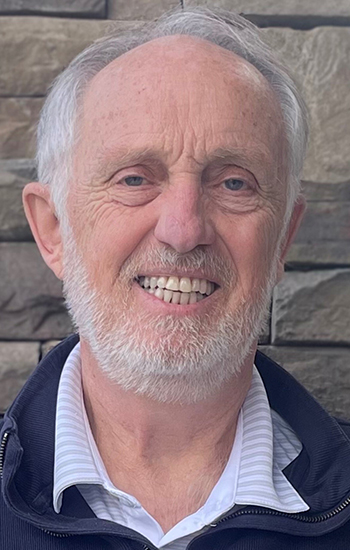 "Every tool we've created came from the needs of credit union executives and for help responding to credit union examiners."
Randy Thompson
CEO, Founder
Randy C. Thompson, Ph.D. is the CEO and founder of TCT, Inc. He has consulted with Credit Unions, through TCT, for the past 28 years. He holds advanced degrees (Ph.D. and MS) in Finance, Statistics and Economics and taught graduate courses in statistics at several Universities in the western United States.

He has been a frequent speaker at League and Association meetings across the United States and has authored papers and articles for Credit Union trade journals and for the California/Nevada Credit Union League. He is the author of TCT Suite of products including risk based pricing, deposit pricing, Credit Migration, with ALLL, and the CostPro Earnings at Risk ALM Simulation Model. Dr. Thompson has delivered training on loan and deposit pricing, credit migration and ALLL to federal and state examiners in six western states.

He is the father of 12 children and grandfather to 24 grandchildren. He is a private pilot and an avid gardener. He was awarded the Kim Bannon Eternal Flame Award for service to credit unions in 2013.
Brian Evans
Brian T. Evans has been with TCT Risk Solutions since 2010. During his time at TCT, his primary focus has been development and enhancement of the tools and reports provided by TCT Risk Solutions. Brian is also responsible for creating and updating the tools and reports included in the CostPro Suite as well as the Credit Migration Reports.

Brian has a degree in Marketing from Boise State University. Prior to his time with TCT, he was a New Product Introduction Manager at Micron Technology.

In his spare time, Brian enjoys coaching his three children and playing the occasional round of Golf.
Patti Thompson
Patti has been associated with TCT for over 20 years. She is responsible for all financial aspects of the business, including billings, bookkeeping and taxes.

She is active in her church and has provided years of leadership service to women's organizations.
Dennis Child
Dennis Child recently retired after a 40 year career in the credit union industry. During that time he served as the CEO of three credit unions in Idaho and Utah. Under this leadership the last credit union grew from $30 mill in assets to $170 mil. He has been associated with TCT for 25 years.

Dennis is an avid hiker and also assists with hunter safety course in his hometown.
Donna Jensen
Donna has been associated with TCT for 8 years. She is responsible for key clerical tasks such as preparing strategic plan reports, tracking input of client data and sending reminders for data entry.

She is the mother of 4 active and beautiful children and has been active in is soccer leagues for her children for years.